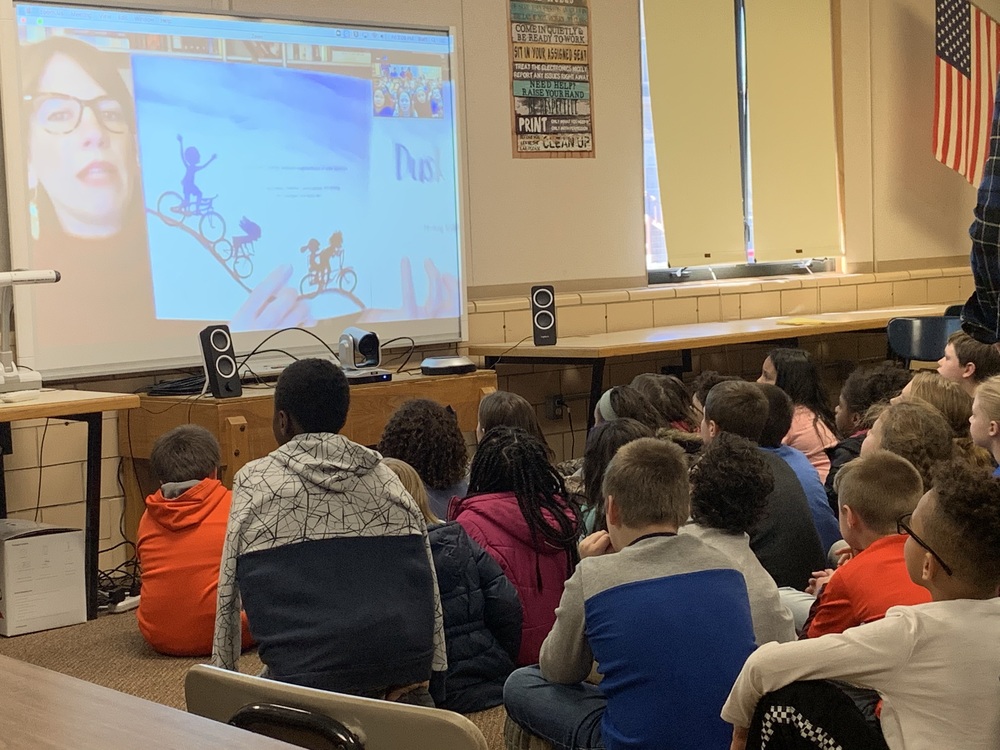 Garfield Students Video Chat with Authors.
Matthew Peak
Friday, February 28, 2020
Second and third grade students at Garfield Elementary School had the opportunity to video chat with two authors today as part of the World Read Aloud Day. Leigh Lewis read two stories to the students and answered questions. Lindsay Leslie also read a story to the kids and answered questions.